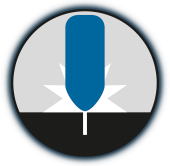 Comprehensive plasma cutting service
plasma CUTTING
We have a 24 x 3 m table equipped with a plasma Hypertherm HPR400XD cutting machine with ROTATIVE HEAD (5 axles) for beveling, equipped with a drill capable of making 32 mm holes, threaded up to 24mm.
We also have a 12 x 3 m table equipped with a plasma Kjellberg HiFocus 280i cutting machine with linear guiding for achieving the best finish on pieces between 2 mm and 20 mm.
Finally, we have a 14 x 2.5 m table equipped with a Hypertherm HPR130 cutting machine.
Our machines are programmed through CAD (Computer Aided Design) by our technical office, thus providing finishes with the lowest possible tolerances and reducing non-conformities. 
We also offer the possibility of marking parts for subsequent identification or for future processes transforming the same.
AT TAPASA SERVICES WE ARE AT YOUR DISPOSAL FOR ANY QUERY REGARDING THE PARTS YOU NEED